1997/1998 - Eersterivier Projects Organisation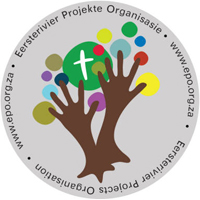 Eersterivier, Tsitsikamma
The Eersterivier Projects Organisation (EPO) is a registered non-profit organisation and forms an umbrella body for different projects dedicated to the upliftment of the community in the Eersterivier area of the Tsitsikamma region in South Africa.
The EPO creates hand embroidery pieces that are made and incorporated into various products. Their story began in 1997/1998 when Hettie de Klerk voiced the idea of a woman's club where the farmer's wives can get together with the women that lived and worked on the farms.
The idea of empowerment through embroidery led to the birth of the Eersterivier Projects Organisation when Leoni de Lange en Ansie Loots taught a few women to make embroidery potholders in 2003. The first 200 potholders sold out in a matter of weeks!
Today this project involves more than 110 people that were previously unemployed. The area includes Clarkson, Woodlands, Tsitsikamma and Suurveld farming area as well as the town of Kareedouw.