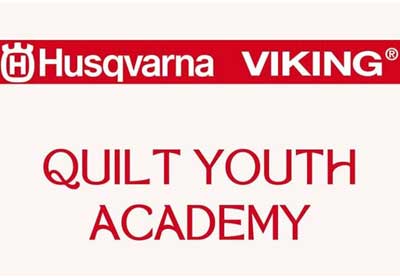 Quilt Youth Academy
The Quilt Youth Academy is an amazing initiative in collaboration with Husqvarna Viking SA and Mari Strydom.
Children and young adults between 6 years and 21 years can be part of the Quilt Youth Academy.
To join in the fun signup is FREE, just click on the link to register https://linktr.ee/quiltwithmaristrydom
Each month participants will receive a lesson set for a quilting technique. The lesson will take approximately 1 hour (or less) to complete. Lessons are available in Afrikaans and English.
Anyone can register as a mentor, a parent, grandparent, relative, quilter or schoolteacher. To assist with the lessons, mentors receive a "Mentor Lesson Set" every month.
There are awesome prizes to be won. Every month there will be FOUR lucky draws. Just send in a photo of the completed block or technique learned. For anyone who participates in all twelve lessons FOUR brand new Husqvarna Viking SEWING MACHINES are up for grabs. Every participant also receives a certificate at the end of the course.
Husqvarna Viking dealers are committed to assisting participants who do not own a sewing machine. Participants will receive contact details of their nearest Husqvarna Viking dealer.
This is not a competition. The emphasize is on learning and participation.
There are almost 100 children and young adults actively quilting in the program and they are doing excellent work. Husqvarna Viking SA, Quiltalk, Quiltersbasket and Smart Craft are sponsoring the monthly prizes.We encourage other quilt and craft businesses to sponsor this program. Any contribution would be of great help.We have received pre-loved sewing machines, which we service and give to mentors in areas where there are no sewing machines available.We would also welcome donations of your old quilting tools and scrap fabric to pass on to participants who have few resources… they would really help a talented young quilter!Husqvarna Viking wants to invest in our youth. Every participant is a potential quilter.
Let's join hands and ensure our beautiful craft is passed on to the younger generations.
For further information please contact Mari Strydom at maris@telkomsa.net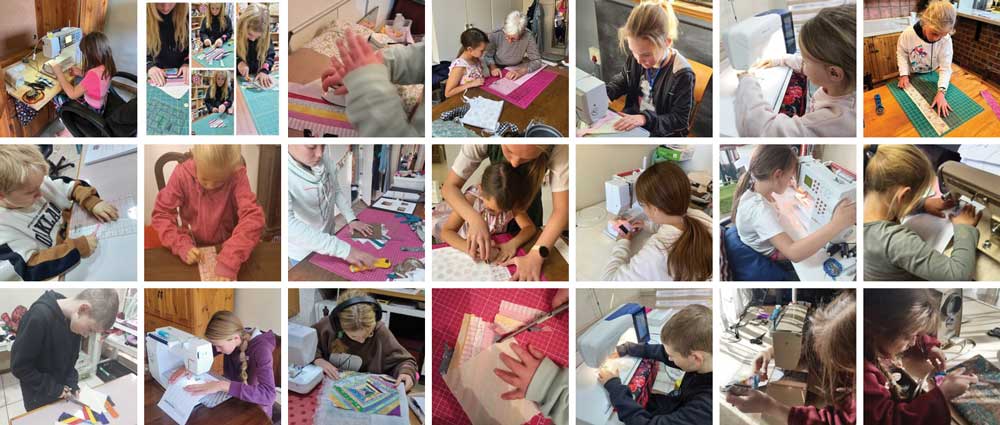 Quilt Club 4 Youngsters
SAQG is committed to fostering an interest in quilt making in the younger generation so we have quilters in the future to carry on the traditions, new ways and develop a love of patchwork and quilting for years to come.
We hope to have many join the Quilt Club 4 Youngsters and follow the steps to learning to sew and quilt.
We hope to connect with parents and quilters willing to mentor, teach and guide the youngsters on their quilting journey.
Our goal is to help to grow a generation of young people whose eyes are bright with enthusiasm for quilting.


Ready, steady, off we go!


© Copyright SAQG 2021. Documents may be downloaded and distributed for educational purposes free of charge. Please remember to always credit SAQG and include all the SAQG information with your copies.