Using Sewing Machine - Dias Charity Quilts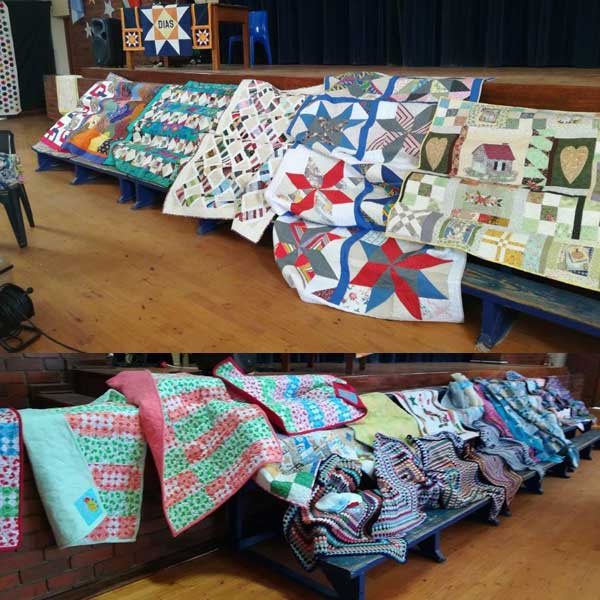 The Dias guild is blessed with having several members who have long arm quilting machines, so when a member donates a charity quilt, I can then cut the backing and batting and pass onto one of the quilters. We also who have several ladies who are happy to do bindings on quilts. It is always a real team effort. There are always members donating fabric for quilts and backings and one of our local shops MGE either donate a roll of batting each year or give us a very good discount on a roll.
During the year we bring one item each month which goes into a care package bag in November eg: soap, facecloth, box tissues, sanitary towels, deodorant, shampoo, moisturizer etc. These go to Bet Sheekoom, which is a house for abused women. These ladies have either suffered from alcohol abuse, drugs, troublesome relationships or human trafficking. They go through a six months programme and when they achieve this they are given a quilt, they have several to choose from and it is theirs to keep.
The quilts given to CHOC are given to children undergoing cancer treatment; several ladies also crochet small blankets and beanies which are also given.