2021 - Photographing Quilts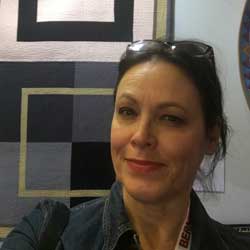 Whether you are entering a show, marketing a class, or posting on the socials, a great photo promotes your work long before anyone has read the description.
You've made a significant effort in producing a stunning quilt, lesson plans, class notes, samples, learning and perfecting your area of quilting expertise, so don't let poor photography let you down. I believe it is a vital skill that needs to be learnt and practiced, and ultimately it will significantly enhance your work.
Quilt photography takes time so do not rush the process.