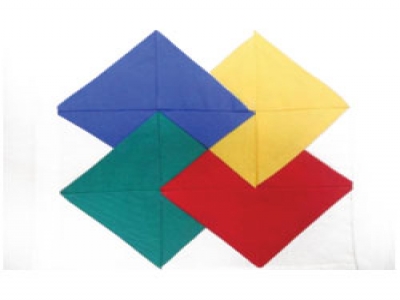 Quadrille Quilters' Guild
An active group that has worked together for the last 30 years.
Province - Gauteng
Areas - Roodepoort, Horizon View
Meetings - 1st Wednesday of every month
http://www.quadrillequilters.co.za/
President/Chairlady:
Kathy Newton
072 761 4044
Contact Person:
Jenny Smith
082 767 7170


Gallery
Click on photos to view enlargements.
More Information
Quadrille Quilters was founded in 1984 and is the largest Quilting Group on the West Rand. The group was started by 4 members. They named themselves after the Card Trick Block which has 4 cards - therefore Quadrille.
Founder members are Grace Nobili, Carolin Copeland, Liz Dobbins and Kathy Muller.
We are affiliated to the Golden Rand Quilters Guild and the South African Quilters Guild.We meet monthly on the 1st Wednesday of the month at the Horizon Methodist Church in Cutten Street Horizon.
We have a constitution which has been in force for 30 years and Quadrille Quilters is run by a full committee. Quadrille Quilters is registered as a non profit organization with SARS.
There are several Shops that attend our meetings.
We have a guest speaker/ teacher each meeting and interesting topics are covered
The highlight of our meeting is the show and tell.
Tea is provided by members and the morning is a very uplifting experience
We, as a group, are involved in several charity projects each year.
The groups' quilts may be seen on our websites in the gallery section.