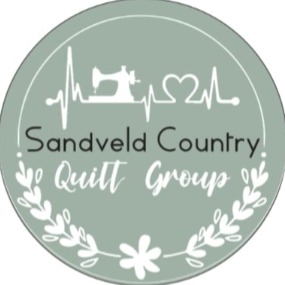 Sandveld Quilters' Guild
We are a group of energetic and creative quilters from Bultfontein and surrounding towns. We are excited to promote quilting and aim to catch the 'loose threads'. Our quilters are inspired to stitch together, learn and grow as quilters, young and old.
Province - Free State
Areas - Bultfontein
Meetings - Quarterly
http://sandveldquilters.blogspot.com
President/Chairlady:
Hannelie de Wet
083 305 6632
Contact Person:
Mari Strydom SAQG
083 274 9161


Gallery
Click on photos to view enlargements.
More Information
We are a group of quilters from Bultfontein and the surrounding towns (Bothaville, Bloemhof, Bloemfontein, Brandfort, Hoopstad, Welkom, Boshof, Ottosdal & Wesselsbron) of the so called "Sandveld Area" of the Free State, who got together during November 2018 and established the Sandveld Country Quilt Group. The Group currently have a membership of 81 and we are excited to work alongside the Guilds to promote quilting.
Meetings are held quarterly in the local Oos Kerksaal in Bultfontein. Our aim is to have a fun filled stitched day with every quarterly meeting. A typical quarterly meeting also includes vendors, Show & Tell, as well as lucky draws.
The Sandveld Country Quilt Group boasts 2 SAQG Accredited teachers, as well as a SAQG accredited National Judge.
We also plan to have exhibitions, retreats and extra formal quilt classes in the coming years.