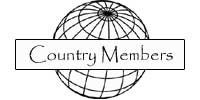 Aroab Kwilters Quilters' Guild
We, the Aroab Quilters, are so blessed to possess God-given talents with which we can enjoy our favourite hobby- quilting. We form part of the Kokerboom (Quiver tree) Guild in Namibia.
Province - Namibia
President/Chairlady:
Elsie Kotze
0026 481 260 6050
Contact Person:
Shirley Koen
0026 481 234 8433


More Information
We are a young, Afrikaans speaking, group and 2014 held a lot of promise as our mission was to learn new techniques and, of course, we had the privilege of becoming part of the SAQG family.
Many new, for us anyway, techniques were learnt and teachers from South Africa such as Doortjie Gersbach and Iessie Steenberg blessed us with their talents.
2015 lies ahead and we have plans to make a Trip around the World quilt as well as Colour me Beautiful and also to raise funds for Kansa. More workshops are also planned and therefor our machines have been cleaned and oiled and hands are ready to start working.
We leave you with a quotation from Annalise Wiid: Die lewe is soos n laslapkombers: verhoudings, vreugdes, verleenthede, verwagting, verandering, ontnugtering – blokkie vir blokkie aanmekaar gewerk met drade van geloof en hoop en liefde. Veral liefde. Deur alles vleg die goddelike aanmekaarbind-gare van die liefde. As jy jou lewe met liefde se duursaamheid kwilt, sal jy vir jou naastes troos en warmte gee, selfs al is jy die dag nie meer daar nie.
Photographs our our work can be viewed in our Gallery below.