Due to Covid-19 pandemic the SA National Quilt Festival has been postponed until 2022
CLICK HERE FOR PHOTOS OF OUR BGM AND 30th BIRTDAY CELEBRATION!!!
The South African Quilters' Guild was founded in 1989 at the 3rd National Quilt Festival held in Bloemfontein and has been the co-ordinating body of quilting in South Africa since then. The SAQG is the National Guild of South Africa, is a non-profit association with 11 Regional Guilds represented and other quilting groups that are affiliated to the SAQG.
MISSION STATEMENT: To foster an environment in South Africa where all people interested can reach their full potential in quilt making, nationally and internationally.
DUTIES: The SAQG is responsible for:
Establishing Rules for National Quilt Festivals;
Training Quilt Judges to officiate at National Quilt Festivals;
Running Quilt Teacher Accreditation courses;
Promoting quilting in South Africa, the African continent and abroad;
Documenting of Heritage Quilts and SA Quilting History;
Involvement in Community and Outreach Projects, to lend support and encourage empowerment by sharing quilt-making skills.
About the SAQG logo
The SAQG logo represents the link between the quilting guilds. See the 'link' in blue and yellow on a white background, with the triangle shapes above and below, in the colours to the South African flag. The SAQG representative in each region acts as a link to the main National Guild.
NATIONAL FESTIVALS: The first National Quilt Festival was held in Cape Town in 1988. The National Festivals are now held biennially on a rotational basis by four of the bigger Guilds - Dias, Golden Rand, Good Hope and Natal.
The next SA National Quilt Festival will be hosted by Good Hope Quilters' Guild.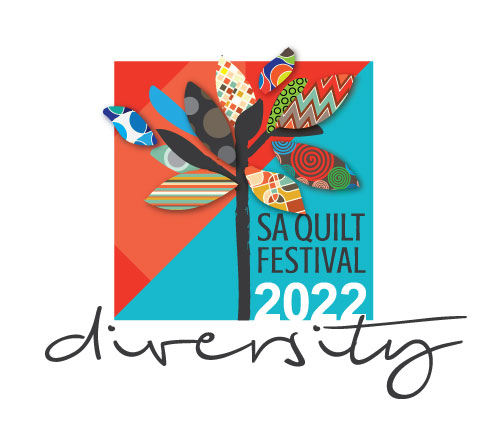 The 21st Quilt Festival in South Africa, to be held in Stellenbosch in 2022. The theme is Diversity.
NEWS FLASH IMPORTANT MESSAGE
South African National QUILT FESTIVAL
CORONA causes Challenges and Cancelations - But we have a Plan!
The Covic-19 pandemic and lockdown has brought new challenges and ways of planning how to navigate the future. The uncertainty about the recovery of the economy, and when schools will resume, what the term dates are and if and when it is safe to be in buildings and whether we need to physically have personal space and or socially learn to keep our distance.
Changes in the way humans behave, socialize and will have to operate are on everybody's minds.
This concern is certainly on the minds of the SAQG and hosting guilds of the National Quilt Festivals, who together have taken the wisest and carefully considered decision to change the year of the next National Quilt Festival from 2021 to 2022.
The South African Quilters' Guild endorses the decision and supports the hosting guilds of the future festivals.
By delaying the festival, for safety's sake, we are gaining more time to plan and work on quilt entries and have a successful Festival in 2022.
Visit the website for the latest information: http://festival.quiltsouthafrica.co.za/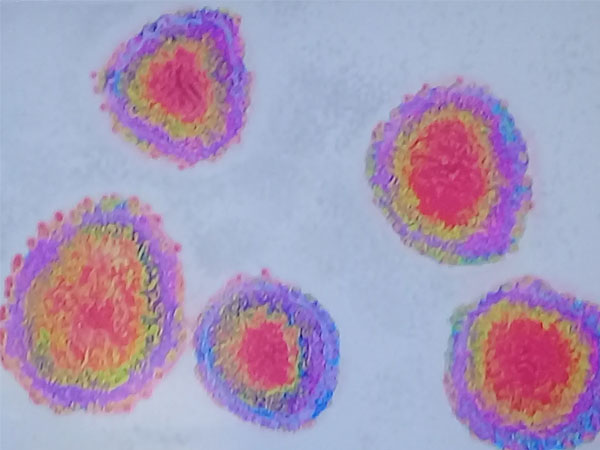 SAQG - BE INSPIRED to QUILT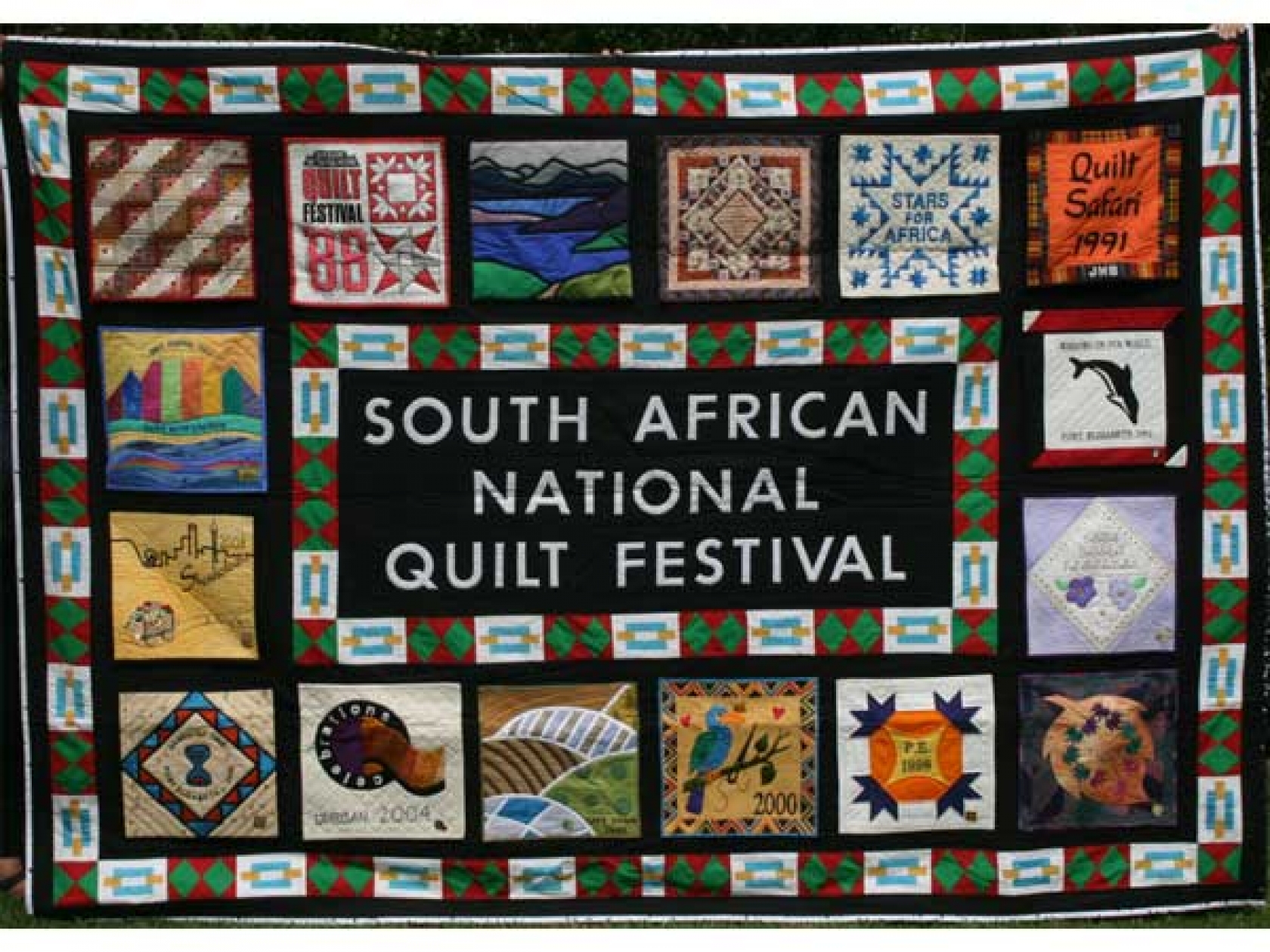 SAQG Festival Quilt Banner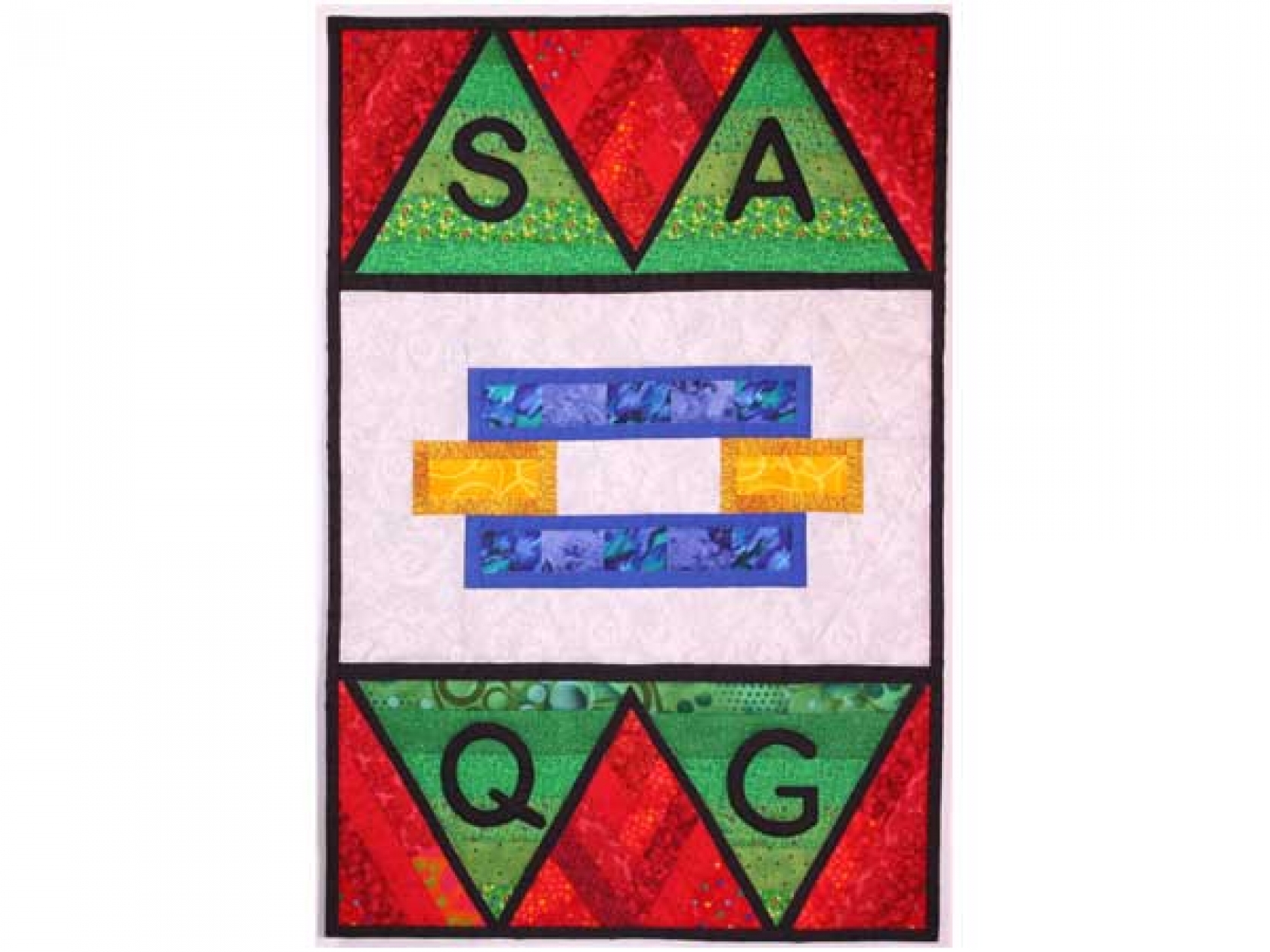 SAQG Quilt Banner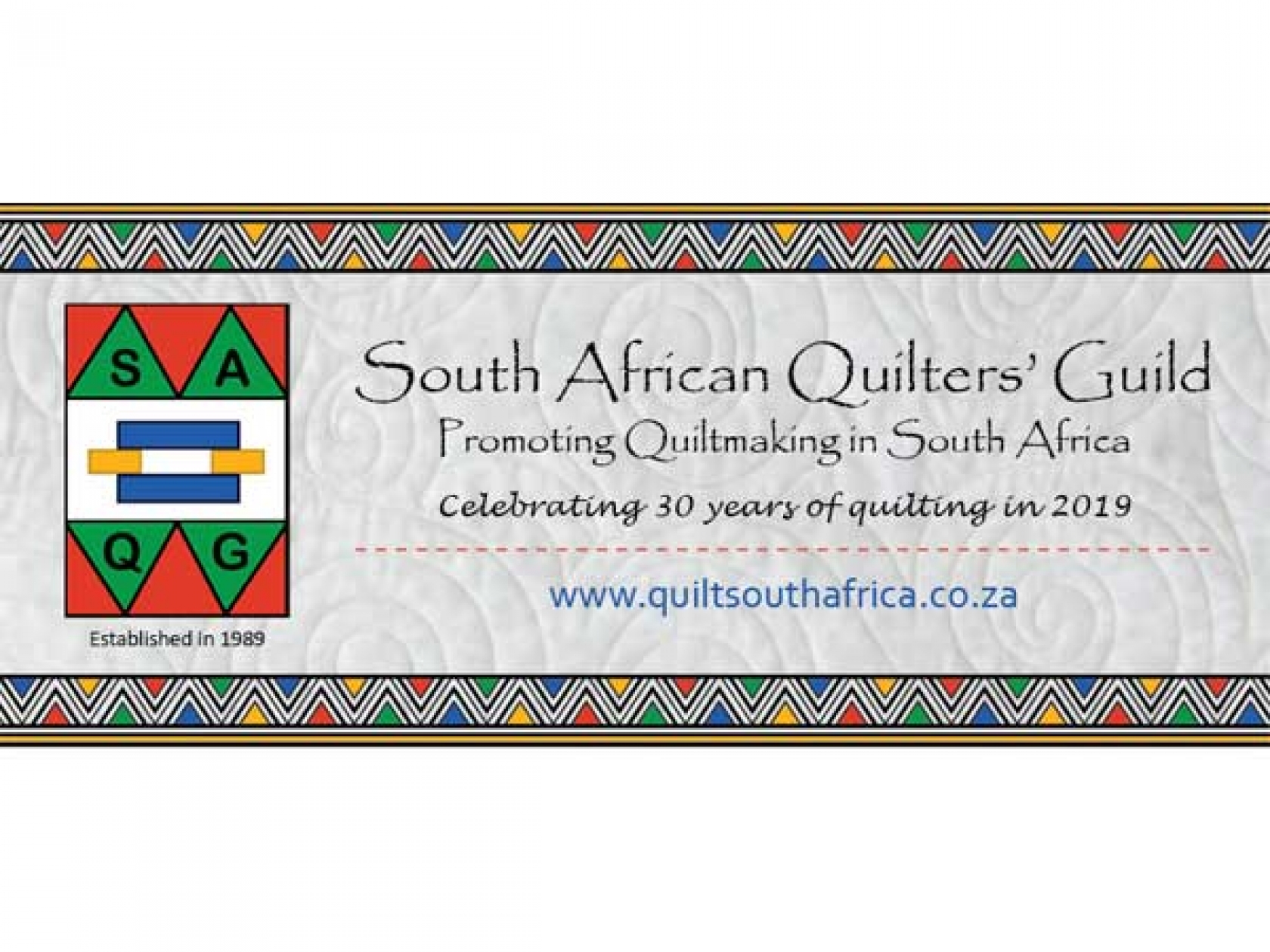 The SAQG advert about 30 years.
Celebration 30 Years of Quilting!!!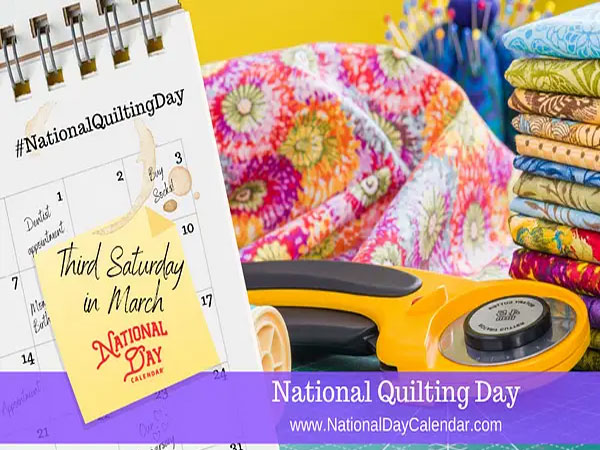 - National Quilt Day - 21st March 2020
On Monday 16 March 2020 the president of South Africa declared a national state of disaster for the country and the citizens due to the Covid-19 virus pandemic. The lockdown does not stop us from sewing...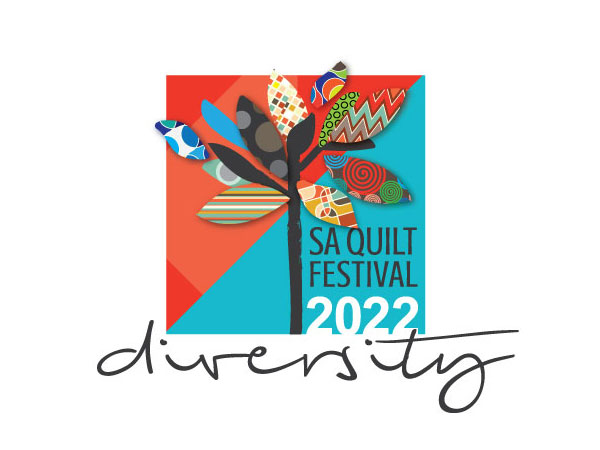 20th Quilt Festival in South Africa - INTERCHANGE – threads connect
SEE QUILTS + MORE QUILTS LEARN in CLASS + at DEMOS SHOP – MEET – EAT - STAY CREATE - SHARE – ENJOY CELEBRATE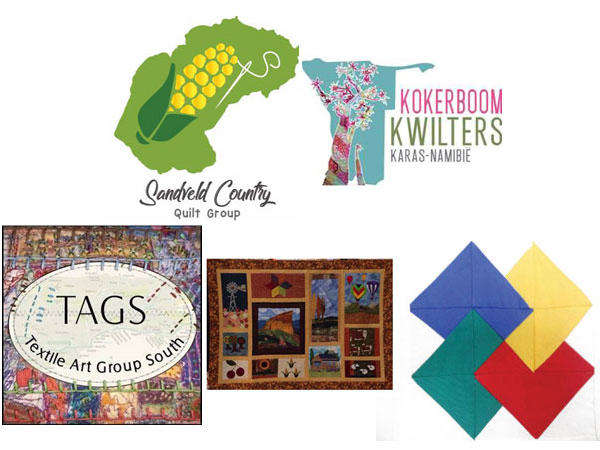 Country Groups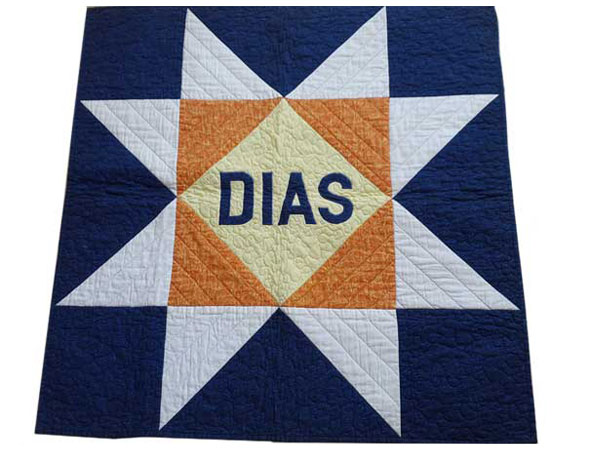 Dias Quilters' Guild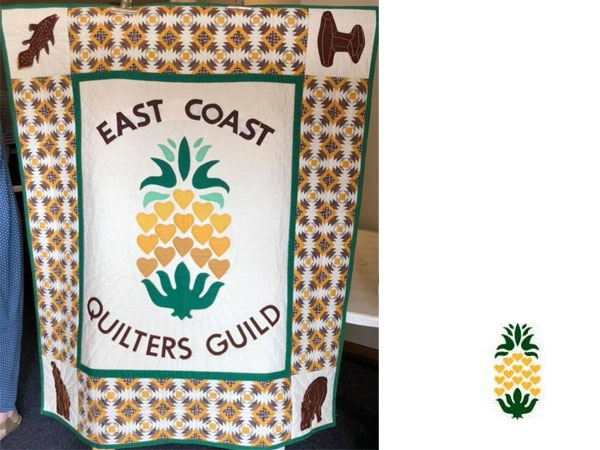 East Coast Quilters' Guild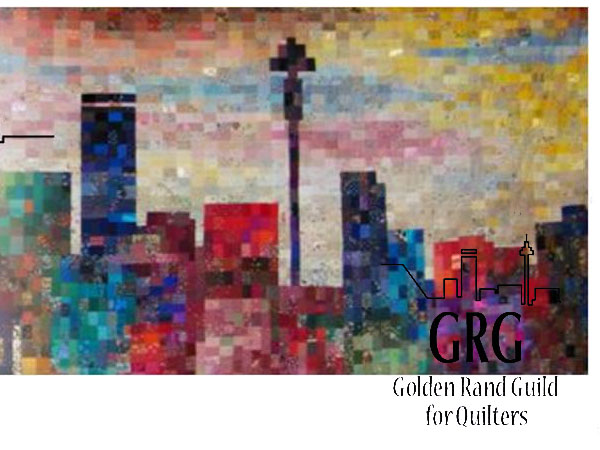 Golden Rand Quilters' Guild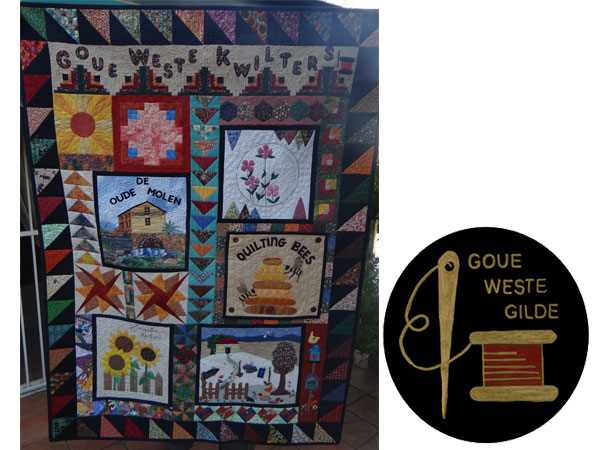 Golden West Quilters' Guild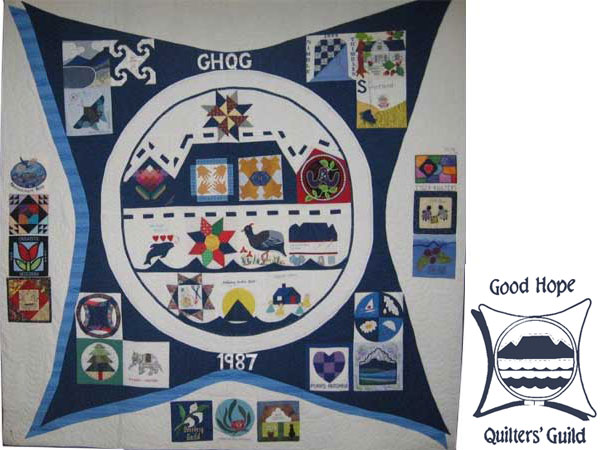 Good Hope Quilters' Guild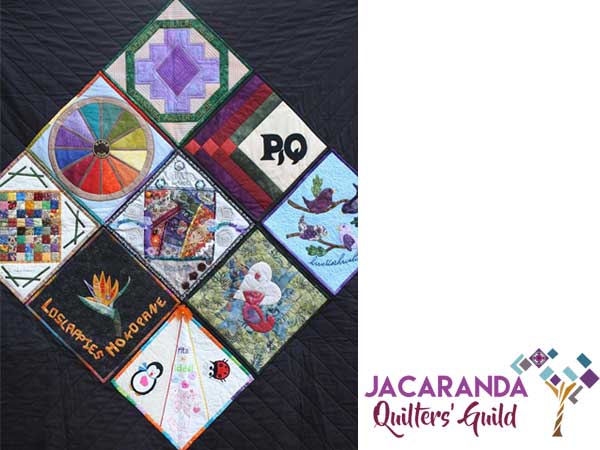 Jacaranda Quilters' Guild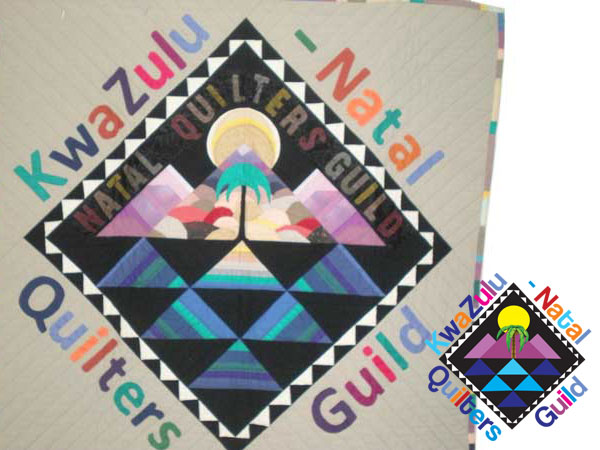 Kwa-Zulu Natal Quilters' Guild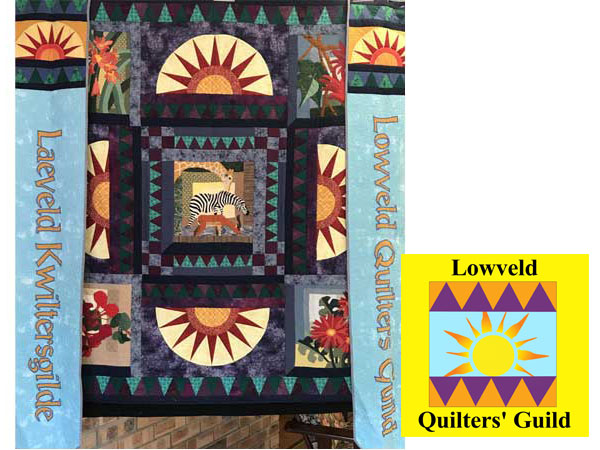 Lowveld Quilters' Guild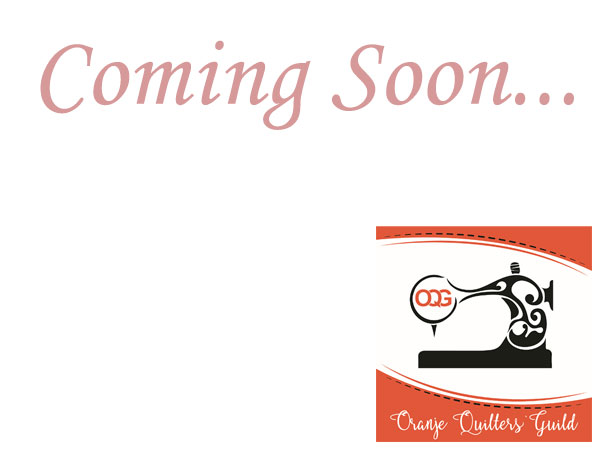 Oranje Quilters' Guild
Outeniqua Quilters' Guild
Colour Express by Annette Marx

Vaal TriangleQuilters' Guild
A river runs through it by Trienie Krugel

Need to get your head around LOCKDOWN?
Here are some Brainy Health Benefits of Sewing
1. STRESS REDUCTION
Sewing encourages mindfulness, meditation and reduces anxiety and can be calming in times of stress. How cool is that!
2. ENHANCES BRAIN Function and GROWTH
Sewing calls on positive and creative brain activity which stimulates the brain's ability to grow new brain cells. Amazing!
3. IT HELPS FIGHT DEMENTIA
Sewing requires you to remember specific steps which helps to make your mind clear and focussed and keeps the brain active. Yes!
4. IMPROVES EYE-HAND COORDINATION
Sewing requires attention to detail and co-ordination of eyes and hands. Take care to have good posture and move regularly. Okay!
5. HAPPINESS AND SATISFACTION
Sewing activity is good therapy as it increases dopamine in the brain, which makes you feel more positive. Keep Smiling!
Make Sewing part of your SELFCARE JOURNEY
It gives you a sense of achievement, makes you grateful, helps you to grow and share. It works the little grey cells as well as getting your muscles and body moving and can fill your spirit and life with purpose.
You are sew special - so be sew special